What to Expect at Your Life Insurance Medical Exam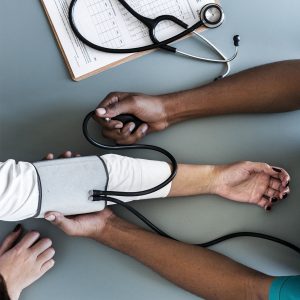 Most traditional life insurance carriers want to know about your health and your medical history before taking on the risk to insure you. Understandably they have a lot at stake when they issue a policy to pay out hundreds of thousands of dollars if you pass away while your policy is in place.
When you apply through your Auxilium Insurance Trusted Partner, you will be asked to complete a questionnaire about your current health and the history of your immediate family. If you have no issues, you can likely qualify for instant issue Life Insurance and skip the medical exam all together.
If there have been previous medical issues, the insurance carrier will likely ask for a nurse to visit you at your home. They will call you to set up a time that is convenient for you. When you meet, the nurse will conduct a full medical profile. Note: Be sure to tell your Insurance Agent the same information as you disclose to the nurse. Discrepancies will raise red flags. It's always best to be completely honest, as anything hidden that could be discovered later could result in a denied claim. You don't want to leave any question that the insurance you are paying for will benefit your loved ones if you need it.
The nurse will take your vital statistics, urine samples and blood samples and submit them to a third party paramedical service.
If more information is needed, the insurance carrier's underwriter may ask for an Attending Physician Statement (APS). This request is faxed directly to your doctor's office and must be filled out by your doctor and returned directly to the paramedical service. As we know, doctors can be very busy, so this is often the stage during which a policy can get delayed. It is important for your doctor to know that this request will be coming so that the doctor and the office staff can plan to make time to complete it. You can call and let them know it will be coming and check in again later to see if the doctor has completed the APS. Note: If you don't have a regular doctor, you can visit the same Walk In Clinic regularly and use that office as your doctor for your records.
To keep everything private and confidential and to avoid fraud, the nurses have no information about your insurance and the paramedical service doesn't give any information about your medical exam to your agent. Reports can be requested to be sent to your doctor and your doctor can discuss any findings with you.
Once the paramedical service has your APS and submits it to the underwriter they may request more infomation. Don't worry. The insurance carrier's underwriter wants to make sure they are comfortable offering you coverage.
If your medical history shows something that puts you into a higher statistical risk of complications, they may come back with an offer of coverage at a rated premium. This means that the insurance provider is willing to cover you at a higher premium. Statistically, if you are at a higher risk of needing the coverage, it would be wise to take the policy offered and have peace of mind that you have taken care of any eventuality to provide for your loved ones. If the premium is too much for you to afford at the time, you can always request that the life benefit be reduced, lowering the risk for the carrier and your monthly payments.
If the risk is too high for the insurance carrier, they may decline to insure you. Not to worry! There are other carriers who specialize in covering those who have been declined, with very few questions asked. Sometimes the amount of the available benefit is reduced or a waiting period is put in place.
If you decide that you'd rather not even go down the road of medical exams and tests, Auxilium has carriers who will skip that process and guarantee coverage with no medical. Of course, the risk they take on is counter-balanced with a higher premium than if you were cleared by a medical exam. It's your choice!
You never know what the future will hold, but one thing is for certain: the benefits of having life insurance in place far outweigh the costs. Providing protection for your loved ones will leave you with peace of mind.
at our Trusted Partner Shoreline Financial & Insurance Services to start your application today!