Mortgage Insurance vs Life Insurance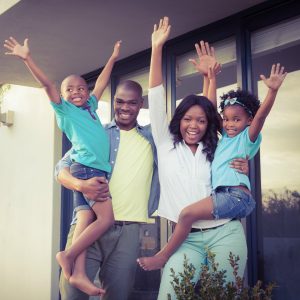 You've just made the biggest purchase of your life - a new home for you and your family. What's the best way to protect your investment if something should happen unexpectedly and you die?
Insurance is the answer. But what kind: mortgage insurance or term life insurance? There are important differences between the two that aren't well understood.
Mortgage Insurance Details
Mortgage insurance pays the balance of your mortgage to the bank if a person listed on the mortgage passes away. Sometimes referred to as creditor insurance, this policy is offered by your mortgage lender and can be purchased when you sign your mortgage papers. The premiums can be added to your monthly mortgage payments.
Qualifying typically involves answering a few basic health questions. However, the convenience of obtaining this coverage comes at a cost. These policies use post-claim underwriting, which means that the insurance company will only look into your medical history after a claim is made. If you have a health condition when you purchase mortgage insurance - whether or not you and your doctor are aware of it - and it is not disclosed, your claim may later be denied. So, even though you are paying the premiums, you're not necessarily covered and your family may end up in a situation where no benefits will be paid.
You will need to renew your mortgage insurance policy every time you renew your mortgage. In Canada, that typically means a five-year term. Since mortgage insurance is not portable, you would also need to take out a new policy any time you switch lenders. Although qualifying again will be through the same convenient process, you may have additional existing conditions to declare as you age which could lead to higher premiums.
Finally, a key consideration for mortgage insurance is that the benefits only pay out the amount left owing on your mortgage if you die. Therefore, the amount of coverage actually declines as you pay down your mortgage every month while your premium stays the same during your term and could even increase when you renew.
Life Insurance Details
Term life insurance is a policy that covers you for a set amount of time, typically 10 to 30 years. The premiums you pay and the amount that your beneficiaries will receive if you die stay the same throughout the policy. You can purchase term life insurance at any time from an insurance agent, although it's a good idea to review your policy when you make a large purchase - such as a home - to ensure that the benefit is sufficient to cover your mortgage.
Qualifying for life insurance depends on your age and health, and you may need to complete a health exam with a nurse or provide a report from your doctor for the insurance company. Since the life insurance policy is attached to you rather than your debt, it is more portable and you won't need to renew or qualify again during the term.
If a claim is made and the benefit is paid, your beneficiaries are the ones who will decide how the money should be allocated. The full amount of the payout may not be needed to clear the mortgage, or there may be other high-cost debts your family could put the money towards. There is more flexibility in how the insurance can support your family and loved ones.
The Difference in Cost
Although insurance premiums can vary depending on your individual situation, the examples below show the difference in cost between mortgage insurance and term life insurance:
A couple where both partners are 30 years old would pay $36 per month on mortgage insurance premiums (only locked in for the mortgage term), or they would pay $24.53 per month on a 10-year term life policy.
Two 40-year-olds would pay $80 per month for mortgage insurance, or $36 for term life insurance.
Two 50-year-olds would pay $160 per month for a mortgage insurance policy, or $73.35 per month for a term life insurance policy.
If you still have questions about mortgage insurance or a term life policy, the Auxilium Team is here to help. We have a licensed life insurance agent on site who can provide you with a complimentary review of your insurance coverage and a no-obligation quote.






Auxilium Insurance Services is licensed to provide life, disability, accident and critical illness insurance in British Columbia.