Is Critical Illness Insurance Right For Me?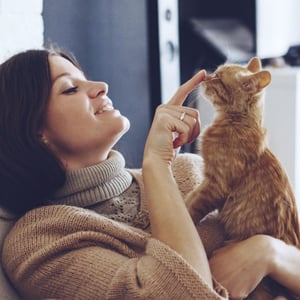 Have you ever thought about what you would do if you experienced a critical health event – and then survived? Medical advances have greatly improved the chances of surviving a critical illness, and you should be able to focus on your recovery in the period of time that follows. That's where Critical Illness Insurance comes in as part of your overall financial plan.
What is Critical Illness Insurance?
A Critical Illness Insurance policy offers a lump sum payment in the case where you survive a life-altering illness. Like most living benefits, there is a waiting period before the payment is made. And depending on the carrier and coverage you choose, only certain conditions may trigger that payout.
Who Should Consider Critical Illness Insurance?
You should think about having Critical Illness Insurance in place if you:
are self-employed and wouldn't be able to work during your recovery period
only have partial coverage through your employer, or the amount of coverage wouldn't be sufficient to take care of your expenses during recovery
may want to supplement your spouse's income in the case that they need to take time off work to support your recovery process
How Will Critical Illness Insurance Help Me?
Although most provincial healthcare covers most medical costs, in the case of a critical illness you may experience a reduction or loss of income if you're unable to return to work right away. At the same time, your day-to-day living expenses will continue, and you may have new expenses to recover or maintain your health. Your Critical Illness Insurance payout can be used however you best see fit.
This type of coverage can give you peace of mind that your mortgage payments will be taken care of during your recovery, not to mention property taxes, condo fees, and utilities. It can also pay for you to adapt your home – such as retrofitting ramps or assistive devices – or acquire in-home support. Ultimately, you decide how the benefit will be spent to support your financial situation.
Get Started With Our Team
If you'd like to know more about including Critical Illness Insurance in your financial plan, the next step is a conversation with our Trusted Partner at Shoreline Financial & Insurance Services. Tami will review your options and help put in place a policy that will protect you. You can give her a call at 250-475-6601 to book a complimentary review of your insurance coverage and a no-obligation quote, or
today.
---
Auxilium Insurance Services is licensed to provide life, disability, accident and critical illness insurance in British Columbia.