Invest in Your Family with Critical Illness Insurance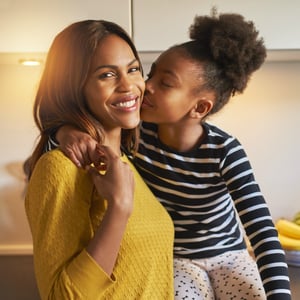 When we talk about life insurance, we often focus on just that – the end of life and what you'll leave to care for your loved ones. But what about all the other unexpected things that can disrupt your family and your income?
When deciding how to best protect your family against possible threats, consider investing in a critical illness policy for your kids. Kids can be rambunctious and busy, and they may get into accidents more frequently than adults; an illness can come out of the blue and seriously affect your lives.
Take Lucy for example: she is a typical 13-year-old from Victoria BC, who loves her friends and after school activities. Recently, she unexpectedly started feeling ill and within days was so sick that her mom took her to the emergency department at her local hospital, not knowing why she would decline in health so rapidly.
Two days later, Lucy experienced full liver failure due to a condition that they didn't know she had. She was rushed to Edmonton where specialists could care for her directly. Her father was a match for a liver transplant and both went into surgery as soon as possible.
Lucy's recovery in Edmonton took months, with her father recovering from surgery and her mother by her side, not able to work since she was so far from home. Unfortunately, the family had no coverage for such a traumatic event. They spent their savings and had to rely on friends and family to cover travel and day-to-day expenses.
Lucy and her mom are now back home, and Lucy is able to be a typical teenager again, back doing the things she loves.
While the ending of Lucy's story is happy, it's undeniable that the added financial strain made a stressful situation more so. You just never know when a child – seemingly healthy and able – will suddenly fall ill or have an accident that changes their lives. A Critical Illness policy would give your family peace of mind, knowing you can take the time to care for your child and focus on their recovery. An insurance policy is there to help with expenses, pay for extra hospital bills and assist with your accommodation if you need to be away from home.
A Critical Illness insurance policy for your child is affordable and easy to qualify for. If you're ready to make this investment in your family, talk to your Auxilium Insurance Services broker and review your options.
The Auxilium Team now provides life, disability and critical illness insurance services through our Trusted Partner at Shoreline Financial & Insurance Services. Tami can provide a quote specific to your situation and help find the right solution for you. Call her at 250-475-6601 for a free consultation and quote.
Insurance Services provided by Auxilium Insurance Services. Auxilium Mortgage Corporation is based in Victoria, BC and works with clients locally and across Canada. The Auxilium team has over 100 years of combined financial experience and access to dozens of lenders to help you meet your goals.